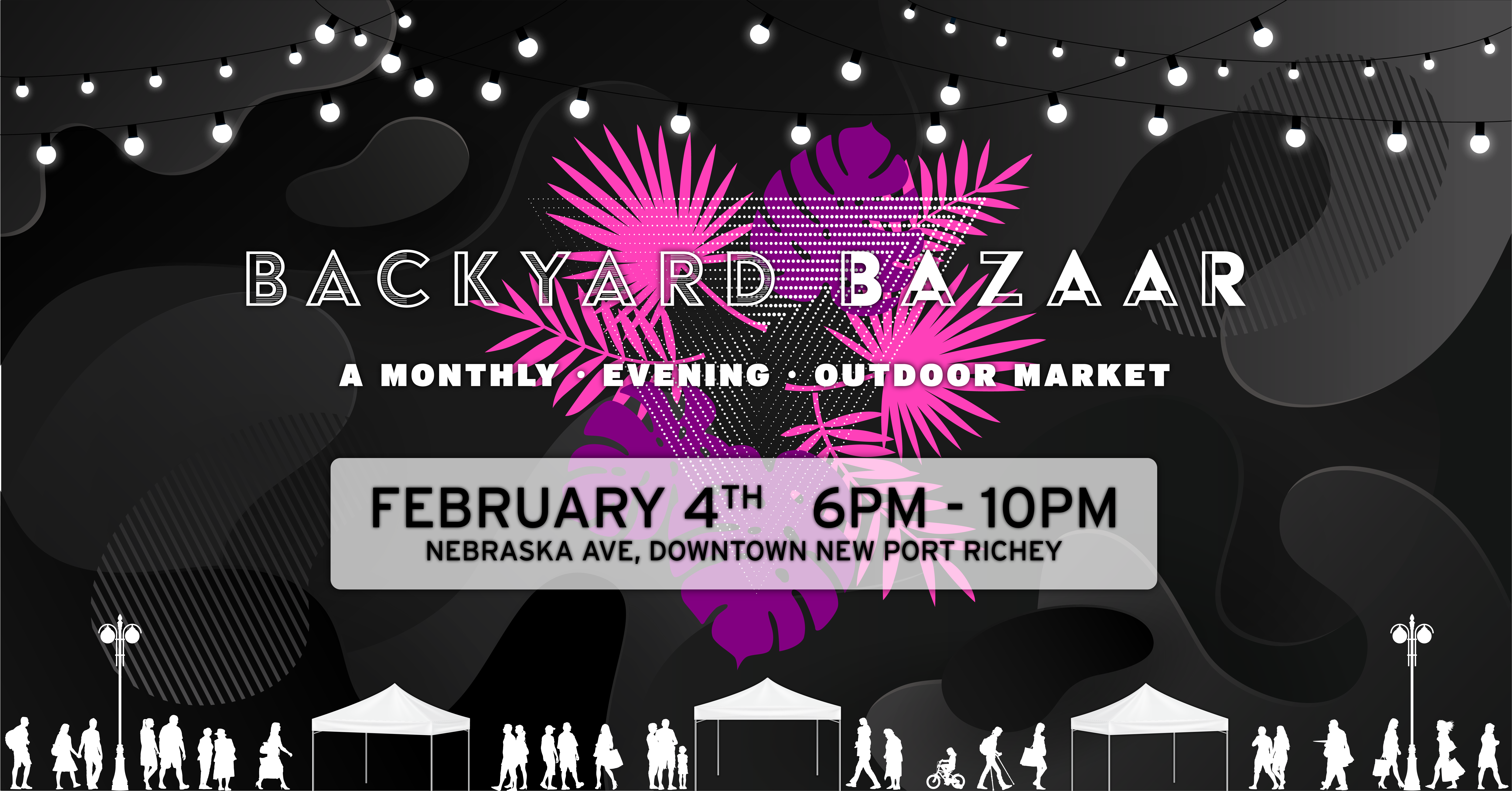 February 2023 (1st Saturday)
The Backyard Bazaar is a monthly, evening, outdoor market.
The market takes place on Nebraska Ave (between Grand Blvd & Adams St) every 1st Saturday of the month from 6pm – 10pm.
The market will feature a rotating cast of artisanal artists and makers selling handmade goods, jewelry, art, wood-work, gifts and so much more.